Specialist Introducers of Mortgage Advice to UK Expatriates Worldwide
Telephone +44 (0)203 865 7378
We specialise in providing Mortgage facilities for UK expatriates living abroad, wishing to purchase property in the UK (England, Scotland, Wales or Northern Ireland)
Expat Mortgages, Expat-Mortgages, Riverside Suite, 50A Clifford Way, Maidstone. ME16 8GD
Specialist Introducers of Mortgage Advice to UK Expatriates Worldwide.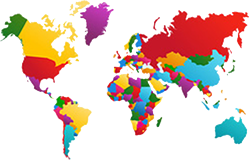 Ex-Pat Mortgages can introduce you to mortgages that are aimed specifically at the UK expat market, whether you are purchasing one property for your own future residential use, or maybe to be used as the family home whilst you work away, it is possible to source a product to meet your needs.
Quick Quote
Please fill in the form and we will send you a quote:
*All fields are compulsory
Alternatively, if you are building a portfolio of properties in the UK for investment purposes we can introduce you to mortgages from an Expat Buy to Let range on a personal basis, or you may wish to consider borrowing within a limited company structure incorporated in the UK.  We have access to lenders that consider finance applications from British and non-British passport holders based overseas on either a personal or corporate basis.
Few other introducers have been through the "learning curve" regarding the introduction of mortgages for expatriates. You will receive a tailored, personal service based on over 70 years combined experience in the mortgage market. The adviser appointed to you will be fully regulated and accredited to provide the advice that is correct. They will utilise the latest technology to research all available products before making a final recommendation.
This ensures that you not only have the right kind of mortgage for your circumstances but also a mortgage at the best rates from the best lender for your situation.
We try to be as flexible as possible with our working hours and always take into consideration the time differences around the world, please complete the Quick Quote section and we will come back to you with the details you require, alternatively for a quick answer to a specific question email us direct below…
 Happy to Recommend
"Very happy to recommend Niel for the work he did on obtaining us a mortgage for our recent house purchase. We will come back again in the future if we have any further needs".
Helpful & Consultative
"Michael was able to use his relationship with the lender to get me a better deal than was otherwise available, and provided a helpful and consultative service that I felt I could trust".
Stress Free & Extremely Smooth
"I was extremely pleased with the service provided by Tracey at Expat-Mortgages. This was my second BtL purchase and I wish I had known about Expat-Mortgages when I bought the first!"
Extremely Knowledgeable
"Michael is one of those people who you think are too good to be true, except he really is that good! Extremely knowledgeable in his field, he was able to suggest a number of products that fitted my needs and ended up getting me a great deal".
Extremely Efficient and Responsive
"Niel has found me a mortgage on two occasions and both times has been extremely efficient and responsive to my precise needs and situation".
Very Happy
Very happy with the service Tracey provided, she was very responsive and kept me up to date with things every step of the way.
Professional, Knowledgeable and Helpful
Michael was recommended by a colleague and from the outset he was professional, knowledgeable and helpful.
Fantastic Mortgage Broker
Tracey is a fantastic mortgage broker – very knowledgeable and able to make things work in complex circumstances.
Professional & Efficient
I have already recommended Niel to a number of my personal friends, based on the professional and efficient work he did for us.