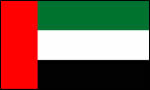 Mortgage tailored specifically to British expats living in UAE.
Standard UK high street rates.
Easy electronic application process.
Decision in principle valid for 6 months.
Buy to let property.
Without a doubt our clients in Dubai all mean business, as a global player in the expat market we receive everything from the more laid back enquiries from Australia to short and abrupt enquiries from Germany. Our clients from Dubai want the best deals possible and they want them today. This suits us down to the ground, we are keen to do business with people that want to do business, not just talk about it and then think about it for 3 months.
Quick Quote
Please fill in the form and we will send you a quote:
*All fields are compulsory
We are happy to work upon your instruction to source the best deal possible to match your personal circumstances, and then process the application through to receipt of your mortgage offer and the completion of your purchase of remortgage.
We have many years of experience in dealing with the intricacies of the salary packages available in Dubai and can provide professional guidance as to exactly what benefits can be included when calculating your borrowing ability.
The other are where we can offer you our expertise is with regard to your address in Dubai, mortgage advisers with less experience tend to stumble at the first hurdle as they do not know what to do with a P.O box!
Latest mortgages for British expatriates living in Dubai:
| | |
| --- | --- |
| Customer name: | Mr Jxxxxx |
| Country of residence: | United Arab Emirates |
| Town of residence | Jumeirah, Dubai |
| Location of property: | London |
| Property type: | 4 bed Detached House |
| Value of mortgage: | £400k |
| Description: | Mr J, working for an international Accountants. Buying a property in UK for main residence but wanted to let in the meantime. Secured a residential mortgage with consent to let |
| | |
| --- | --- |
| Customer name: | Mr S & Mrs C Sxxxxxx |
| Country of residence: | United Arab Emirates |
| Town of residence | Dubai Motor City |
| Location of property: | Reading, Berks. |
| Property type: | 3 bedroom Detached House |
| Value of mortgage: | £275k |
| Description: | Mr S, working for a construction company not multi-national. Buying a property in UK for main residence, Mrs C returning to occupy the property, secured a residential mortgage product at 80% LTV |
| | |
| --- | --- |
| Customer name: | Mr J Bxxxxxx |
| Country of residence: | United Arab Emirates |
| Town of residence | Dubai |
| Location of property: | Central London |
| Property type: | Apartment |
| Value of mortgage: | £295k |
| Description: | Property remortgage and Capital Raising |
| | |
| --- | --- |
| Customer name: | Miss T Kxxxxx |
| Country of residence: | United Arab Emirates |
| Town of residence | Dubai |
| Location of property: | Hull |
| Property type: | Apartment |
| Value of mortgage: | £88k |
| Description: | Property purchase for buy-to-let. |