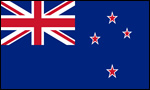 Mortgage tailored specifically to British expats living in New Zealand.
Standard UK high street rates.
Easy electronic application process.
Decision in principle valid for 6 months.
Buy to let property.
The islands of New Zealand have been home to a British ex-pat community for many years, the attraction of New Zealand to a British expat is easy to understand once you have visited the islands, the opportunities available for employment combined with the climate and surroundings make it a firm favourite among our clients.
Quick Quote
Please fill in the form and we will send you a quote:
*All fields are compulsory
We have built a strong mortgage client base amongst the British expats in New Zealand over the last 10 years or more, and feel that the experience that we have gained in the market places us perfectly to assist you with your mortgage or remortgage requirements.
Even if you are living in Canterbury NZ and want to buy or refinance in Canterbury UK, please submit your enquiry and we will do our best to assist you in any way we can.