Australia
Mortgages for UK Expats buying in Australia or the UK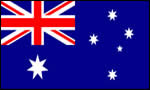 Schemes to buy or remortgage a property in Australia or the UK.
Mortgages tailored specifically to British expats living in Australia.
Access to both Australian and UK lenders.
Mortgage and Remortgage options in both countries.
Easy electronic application process.
Buy to let in the UK and residential in Australia.
Expat Mortgages has accumulated many years of experience in lending to Brits "Down Under". We opened as a specialist expat mortgage broker over 15 years ago, and purely by responding to customer enquiries we quickly became the best source for mortgage and remortgage advice for British expats in Australia.
Quick Quote
Please fill in the form and we will send you a quote:
*All fields are compulsory
Without specialist advice, it is next to impossible to find a lender to assist you with your mortgage requirements in the UK if you are resident in Australian territories, the Australian Corporations Act alone is enough to deter most UK lenders.
We offer a bespoke service tailored to your needs and mortgage advice at a time of day that suits you, all applications are dealt with quickly and efficiently, normally while you are sleeping!
There are schemes available to allow you to purchase in Australia or the UK. Sometimes you will need two mortgages, maybe an expat remortgage in the UK, (to raise capital), and then a mortgage in Australia to purchase your new home.
UK remortgage products are very popular with the British expats that wish to purchase a home in Australia, many of our clients remortgage their UK property to release funds for either a deposit or even the outright purchase of a home in Australia.
Latest mortgages for British expatriates living in Australia:
| | |
| --- | --- |
| Customer name: | Mr J Mxxxxx |
| Country of residence: | Australia |
| Town of residence | Taringa |
| Location of property: | London |
| Property type: | Apartment |
| Value of mortgage: | £160k |
| Description: | Property remortgage |
| | |
| --- | --- |
| Customer name: | Mr A & Mrs A Sxxxxxxx |
| Country of residence: | Australia |
| Town of residence | Mosman Park, Perth |
| Location of property: | Middlesbrough |
| Property type: | Detached House |
| Value of mortgage: | £261k |
| Description: | Property remortgage |
| | |
| --- | --- |
| Customer name: | Mr R & Mrs A Dxxxxxxxx |
| Country of residence: | Australia |
| Town of residence | Sydney |
| Location of property: | Burntwood |
| Property type: | Detached House |
| Value of mortgage: | £225k |
| Description: | Remortgage with home improvements |
| | |
| --- | --- |
| Customer name: | Mr & Mrs K G |
| Country of residence: | Australia |
| Town of residence | Victoria |
| Location of property: | Milton Keynes |
| Property type: | Semi-detached house |
| Value of mortgage: | £198k |
| Description: | Property remortgage and Capital Raising |