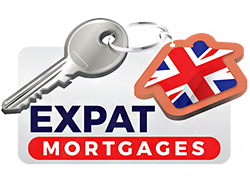 Business in the expat sector continues to increase year on year, even with all the recent Brexit news and negativity. One expat we spoke to said, "the spare cash I had left over has been invested in a UK property as leaving it in the bank was not an option due to the interest rates on offer". "I now let the property which gives me a little income after tax and interest payments, but mainly I am interested in the increased property value". "Currently if I was to achieve the full sale price I will have made a very good profit on the deal even after any capital gains taxation due".
Expats have an excellent choice of mortgage deals available and there should be one to suit most needs. It is vital when you are taking out a mortgage that you ensure the deal you are getting is right for you, it is recommended to seek specialist expat broker advice as this is a complex market.
Why use an expat specialist broker?
There's an awful lot to think about when choosing the right mortgage. It's not as simple as just opting for the cheapest fixed or tracker rate mortgage you can find.
Mortgage brokers must be qualified to give you mortgage advice, whereas you may not get that kind of guarantee if you ring up a lender's call centre.
On your side
An independent mortgage broker will look for the best mortgage for you. They aren't on the lender's side, they're on yours, and they'll give you access to far more products than if you went direct. You'd get unbiased advice and would be able to choose from a range of lenders and subsequent products.
Need some assistance?
If you require any help with your mortgage or re-mortgage, please call one of our fully qualified advisers and we will be pleased to assist.
https://www.expat-mortgages.co.uk/wp-content/uploads/2017/08/logo2.png
184
250
Steve Grant
https://www.expat-mortgages.co.uk/wp-content/uploads/2017/08/logo2.png
Steve Grant
2018-04-30 12:28:58
2018-04-30 12:28:58
Expat business is very brisk