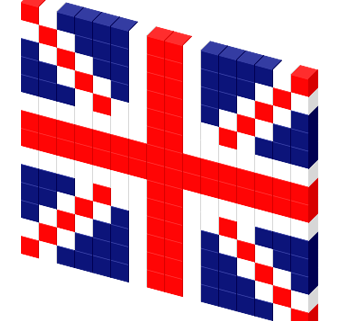 UK house prices rose by 1.7% in September, equating to an increase of £4,400 to the value of the average property, according to the latest Halifax House Price Index.
This means that UK house prices are now at a record high of £267,500.
This month-on-month rise is the strongest increase since February 2007 and ups year-on-year house price inflation up to 7.4%.
This also reversed the recent three-month downward trend in annual growth, which had peaked at an annual rate of 9.6% in May.
Wales continued to record the strongest house price inflation of any UK region or nation, with annual growth of 11.5% in September (average house price of £194,286).
Scotland also continues to outperform the UK national average, with growth of 8.3% (average house price of £188,525).
The Southwest remained the strongest performing region in England, with annual house price growth of 9.7% (average house price of £276,226).
The Northwest saw the next biggest increase, with house prices up by 9% year-on-year (average house price of £201,927), marginally ahead of Yorkshire and Humber at 8.9% (average house price of £186,815).
The weakest performing regions in terms of annual house price inflation are all to be found in the South and East of England, though these are also the areas with the highest average house prices.
Eastern England has seen annual growth of 7.2% (average house price of £310,664) while in the Southeast it is 7% (average house price of £360,795).
Greater London remains the outlier, with annual growth of just 1% (average house price of £510,515) and was again the only region or nation to record a fall in house prices over the latest rolling three-monthly period (0.1%).
https://www.expat-mortgages.co.uk/wp-content/uploads/2017/08/fav.png
340
340
Steve Grant
https://www.expat-mortgages.co.uk/wp-content/uploads/2017/08/logo2.png
Steve Grant
2021-10-12 14:13:36
2021-10-12 14:13:36
Expat UK property owners see good increases