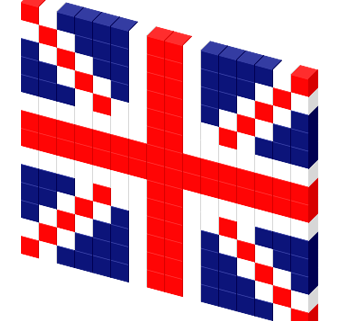 The number of properties in England and Wales owned by foreign citizens has tripled from 88,000 in 2010 to nearly 250,000, according to new analysis by the Centre for Public Data.
Over 247,000 residential properties across England and Wales are now registered to individuals with an overseas correspondence address, nearly 1% of all registered titles compared to 0.4% in 2010.
The data was obtained from HM Land Registry on the number of property titles owned by individuals with an overseas correspondence address.
Three-quarters are registered to individuals with addresses in just 20 countries, with the main groups being the Crown dependencies and British Overseas Territories, namely Jersey, Guernsey, Isle of Man and the British Virgin Islands, and also more recently South-East Asia and the Middle East, and English-speaking countries.
This is borne out by the current statistics from Guernsey-licensed bank, Skipton International, which specialises in buy-to-let mortgages for non-UK residents.
At the end of October 2021, 35% of their mortgage pipeline was from Hong Kong residents, with Singapore and the UAE also featuring heavily.
The growth in interest in cities such as Newcastle, Manchester, Liverpool and Leeds has also been notable, particularly since 2016.
Skipton mortgage manager Lorraine McLean says: "The UK is viewed by many as a solid, stable jurisdiction and many global investors are looking to the UK residential market.
"In 2019 we extended our UK mortgage proposition to include applications from overseas non-UK nationals and we are now seeing interest from a range of nationalities resident in countries around the globe."
https://www.expat-mortgages.co.uk/wp-content/uploads/2017/08/fav.png
340
340
Steve Grant
https://www.expat-mortgages.co.uk/wp-content/uploads/2017/08/logo2.png
Steve Grant
2022-01-17 10:45:24
2022-01-17 10:45:24
Expat ownership triples in 10 years