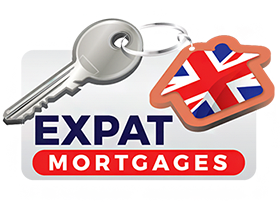 The reduction in buy-to-let mortgage tax relief may cause more people to emigrate abroad and invest in UK buy-to-let from overseas.
Those lenders not already operating in the expat marketplace will have to start thinking about tapping into it because of more people leaving the UK and becoming expats than ever before. With the Brexit situation, people are realizing there's a big world out there and they can experience more cultures.
If you are already an expat there's genuinely never been a better time to take out mortgage finance. The mortgage tax relief changes, phased in over four years, mean 75% of finance costs are deductible from rental income from 2017 to 2018. The year after it will be 50%, the year after that 25% and from 2020 none.
Expats can earn a certain amount in the UK before paying tax and property purchasing may not take them over that amount, meaning they wouldn't be affected by these tax changes.
The expat current marketplace lenders are more cautious when lending, always looking at affordability and there's more underwriting as well. This should not deter the long-term expat investor as the rewards can be very worthwhile. Using a UK based broker will without doubt help reduce the administration as they are fully experienced on what will be required.
The expat marketplace for lenders is as competitive as ever and new entrants are likely as Brexit presses on. Expats currently have an excellent choice of new or re-mortgage buy-to-let products.
Can we help?
If you are an expat looking for help securing a new or re-mortgage, please do make contact and one of our qualified advisers will be happy to assist.
https://www.expat-mortgages.co.uk/wp-content/uploads/2017/08/logo.png
203
280
Steve Grant
https://www.expat-mortgages.co.uk/wp-content/uploads/2017/08/logo2.png
Steve Grant
2018-04-03 11:42:00
2018-04-03 11:43:55
Expats and buy-to-lets