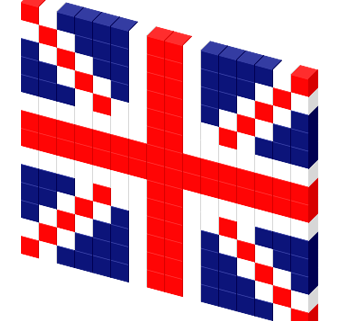 EMore expats with mortgages on UK properties are looking to lock in a longer fixed deal than ever before. Experts believe this situation has been brought about due to the Brexit uncertainty and what could happen to the mortgage market.
Popularity of longer-term deals had waned at the start of 2018 with expat borrowers opting to fix their mortgage for two years, according to the latest figures.
In the later part of last year demand for five-year fixed-rate re-mortgages went up 40%, representing half the market according to the report.
Lenders are eager to attract longer-term business which has created a competitive landscape for expats. This has ensured five-year average rates have remained relatively flat month-on-month.
Five-year fixed deals tend to be more popular amongst borrowers who are seeking stability. Expats will be opting for these deals to provide some certainty amid the potential economic and political upheavals in the next few years due to Brexit.
Currently over 77% of expats re-mortgaging expect a rise in the Bank of England (BoE) base rate this year. This compares to 35% in April 2017.
After hints of a rate increase earlier in the year, sluggish economic growth discouraged the BoE from raising the base rate. Yet more than three quarters of borrowers still believe another base rate increase will happen at some point in the next twelve months.
Independent brokers
It also emerged the number of expat borrowers using an independent broker to re-mortgage has also hit a record high in November increasing from 60% in March this year to 84%.
Can we help?
If you are looking for a new or re-mortgage please do make contact and one of our independent advisers will be happy to assist.
https://www.expat-mortgages.co.uk/wp-content/uploads/2017/08/fav.png
340
340
Steve Grant
https://www.expat-mortgages.co.uk/wp-content/uploads/2017/08/logo2.png
Steve Grant
2019-05-06 18:08:46
2019-05-06 18:08:48
Expats looking for stability