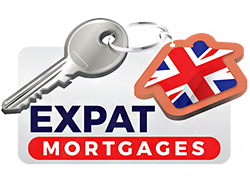 The triggering of Article 50 has been well telegraphed, so for the housing market, it's more about how the subsequent negotiations go. To date we are all getting very mixed messages as to the general outcome of the talks. One thing is very clear, the expats living overseas currently are not panicking in the slightest as expat mortgage business is very buoyant indeed.
A recent poll taken of expats found that 72% have no concerns as to the outcome of the Brexit negotiations. The poll also revealed expat UK property owners are confident their UK holdings will be generally unaffected by Brexit.
What about the mortgage market?
The market so far has been largely unmoved by Brexit. Lenders have continued to maintain good interest rates across the board since last summer which indicates a lack of concern currently. The rates are very competitive and there are still plenty of high loan-to-value mortgages available to expat consumers.
UK property values after Brexit
The property market in the UK is currently slowing down compared to a few years ago, but it must be said values are still increasing albeit at a slower rate. If you are an expat who has invested or looking to invest in the UK property market you can draw strength from the historical figures. It is very unlikely in the next 20 years we will see things change drastically due to the demand still being as strong as ever for quality UK property.
The way forward
As an expat living overseas with property and a mortgage in the UK it would be very advisable to get your current mortgage checked to ensure it will meet the ongoing needs.
Assistance?
If you would like to discuss your mortgage requirements, please do make contact and one of our qualified advisers will be happy to help.
https://www.expat-mortgages.co.uk/wp-content/uploads/2017/08/logo2.png
184
250
Steve Grant
https://www.expat-mortgages.co.uk/wp-content/uploads/2017/08/logo2.png
Steve Grant
2018-04-16 12:06:19
2018-04-16 12:06:19
Expats and UK property after Brexit?