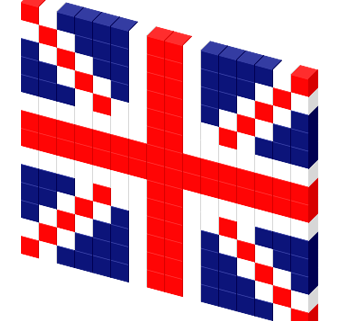 2020 proved to be a very strange year indeed with the pandemic capturing the headlines every day and the economic consequences of the lockdowns impinging on every aspect of daily life.
However following an initial hiatus in the Spring the housing market bounced back strongly – and somewhat surprisingly – as evidenced by the statistics provided by some agents, lenders, and the Land Registry.
It is worth taking a closer look at some of these statistics and what they might tell us about government policies in relation to the housing market and mortgage lending.
For example, it seems likely that in most parts of the country any savings purchasers made as a consequence of the Stamp Duty holiday were wiped out by the increased price they had to pay for the house.
Sources
The Land Registry recorded a 7.6% increase in average house prices (with all these statistics 'houses' include flats) with the average property price for the UK reaching £249,633 in November.
The Land Registry uses completed sales transactions so there is a time lag before its statistics are updated. The Nationwide index rose 7.3% to £230,920 in December. The Halifax index finished the year 6% up at £253,374.
The future.
So what has been going on? Conventional wisdom would suggest that in a period of economic uncertainly, rising unemployment, and eye-watering levels of government borrowing we would see a fall in property prices or at the very least a much-subdued market.
The Land Registry statistics are based on all completed sales many of which are cash sales that do not involve a mortgage.
The Halifax and Nationwide statistics are based only on transactions involving a mortgage. Typically about a third of sales are for cash and this proportion is even higher in retirement areas.
The Nationwide index is statistically weighted to compensate for this so we have the Land Registry said prices have risen 7.6% and Nationwide closely shadowing this saying 7.3%.
Halifax is much lower at 6% although the Halifax average price is higher than Nationwide's.  What they all agree is that 2020 saw a significant increase in house prices.
Interest rates
The main factor driving the housing market is the current historically low level of interest rates and the fact that mortgage lenders were able to continue to support the market by lending throughout the pandemic.
These low interest rates will not last forever, but they do currently bolster affordability and borrowers who are fearful of an interest rate hike can currently opt for a fixed rate extending some years into the future.
https://www.expat-mortgages.co.uk/wp-content/uploads/2017/08/fav.png
340
340
Steve Grant
https://www.expat-mortgages.co.uk/wp-content/uploads/2017/08/logo2.png
Steve Grant
2021-04-02 09:11:10
2021-04-02 09:11:10
Expats who have UK property did reap rewards