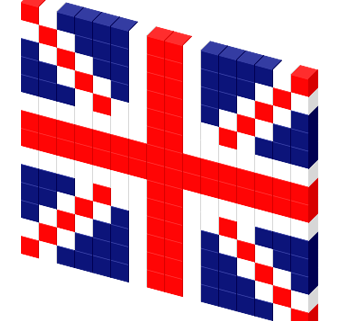 A major shift in housing needs driven by the pandemic and lockdown has pushed house prices up to their highest levels ever, Nationwide has reported today.
According to the building society's latest house price index, prices grew by 6.9% annually in February.
This followed a slight slowdown in January when annual prices climbed by 6.4% and prices dipped compared to the previous month.
But February experienced something of a rebound according to Nationwide, with month-on-month growth of 0.3% which 'more than erased'/ the small decline experienced in January.
It means the average house price in the UK in February was £231,061 which, according to the building society, is the highest on record.
This rise has indeed been a surprise, it seemed more likely that annual price growth would soften further ahead of the end of the stamp duty holiday, which prompted many people considering a house move to bring forward their purchase. While the stamp duty holiday is not due to expire until the end of March, activity and price growth would be expected to weaken well before that, given that the purchase process typically takes several months.
Changing housing preferences
The shift in housing preferences might be responsible for this increase in demand.
Indeed, the lockdown and increasing numbers of people who have begun working remotely, has prompted a shift in preference towards more spacious properties in less densely populated areas.
Far from surrendering its gains, the housing market has launched a surprise attack on previous highs, aided by armies of people who still want to shed the home they discovered was too small for them during repeated lockdowns.
Record high agreed sale prices are a sign that the market is still being buffeted by the unshakeable desire of many to move to larger, more spacious, and more expensive homes.
https://www.expat-mortgages.co.uk/wp-content/uploads/2017/08/fav.png
340
340
Steve Grant
https://www.expat-mortgages.co.uk/wp-content/uploads/2017/08/logo2.png
Steve Grant
2021-03-09 09:01:54
2021-03-09 09:01:54
No wonder expats want more UK property