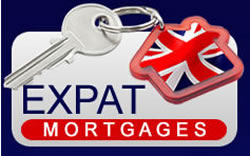 What does a mortgage broker do for expats?
Essentially, they are there to help expats find the best mortgage deals in the UK. They aim to make that as simple and stress-free as possible, looking at each person's situation and finding the best product to match their needs.
The mortgage product minefield
There are many expat residential and buy-to-let mortgage products currently available in the UK. This number is increasing every year, highlighting the sheer number of options out there.
That is a big minefield to navigate if someone wants to investigate all of those without help.
Combine all those options with infinitely-varied personal and income circumstances, plus the variety of property types and how they can impact a buyer's options… the value of obtaining correct advice has never been higher.
It's important to speak to an independent adviser with access to as many lenders on the market as possible.
Homeowners recommend brokers
A survey found nine out of ten expat homeowners (92%) who had used a broker in the past were 'quite likely' or 'very likely' to recommend using a broker to their friends when getting a mortgage. This highlights why it's important to educate the public on the value of mortgage brokers. Potential borrowers can benefit from a broker's access to a huge number of products, and the right advice is key.
Increasing interaction
Most encouraging of all, we're seeing lenders liaising with broker firms to get feedback on the market and policy, asking about areas they can better assist clients in.
It's great to see lenders looking at the challenges clients face in the property and mortgage market and to be actively seeking solutions.
This increased interaction also means that lenders use brokers to pilot criteria changes and to launch exclusive rates that you can only access via intermediaries. Clients are not always aware of this benefit, and this again highlights the value of using a mortgage broker.
Need assistance
If you are an expat looking to secure a mortgage in the UK, please do make contact and one of our qualified advisers will be pleased to help.
https://www.expat-mortgages.co.uk/wp-content/uploads/2017/11/For-Testimonials.jpg
156
250
Steve Grant
https://www.expat-mortgages.co.uk/wp-content/uploads/2017/08/logo2.png
Steve Grant
2018-06-11 11:08:52
2018-06-11 11:08:52
What does a mortgage broker do for expats?