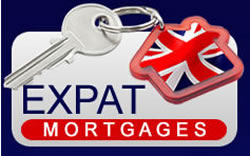 Expat mortgage lending is forecast to reach the highest level since the financial crash of 2007 despite Brexit uncertainties, according to the latest annual market review.
If all the predictions are correct, 2018 will see the eighth year of expat mortgage lending growth.
A great deal of this growth will be driven by re-mortgage activity, figures would suggest the expat has become a great deal wiser of late and making the most of lower interest rates.
Expats buy-to-let lending looks like recovering in 2018 and 2019 despite the adverse tax changes for landlords. Again, this growth is likely to be driven by a strong re-mortgage market and an improvement in house purchase lending brought about by a higher level of "churning" in the market.
Lending via intermediaries/brokers is also expected to increase again as expats look for help in securing their mortgages. Broker activity has grown rapidly over the last 3 years as tighter lending rules have come into force.
The forecasts are based on an analysis of current trends within the housing market.
Despite the recovery of the housing market and the availability of mortgage finance since the last recession, stricter affordability rules are limiting activity which makes the figures and predictions even more promising.
UK property values in 2018
According to the latest figures house prices are still on the rise, January and February saw an average 2.3% increase (except London) as the UK economy continues to strengthen even with the Brexit situation.
It is expected that house price increases will level out as the year goes on with a steady and reliable growth rate, again spelling good news all round.
https://www.expat-mortgages.co.uk/wp-content/uploads/2017/11/For-Testimonials.jpg
156
250
Steve Grant
https://www.expat-mortgages.co.uk/wp-content/uploads/2017/08/logo2.png
Steve Grant
2018-07-09 10:44:36
2018-07-09 10:44:36
Expat lending still rising and will continue to do so.