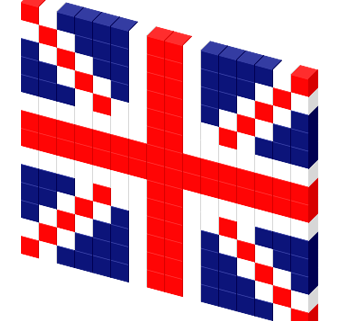 The government has confirmed that expats who buy residential property in England and Northern Ireland will be hit with a new 2% stamp duty surcharge from April 1, 2021.
Chancellor Rishi Sunak confirmed the measure in his first Budget speech in the role, following much speculation about the policy over recent weeks.
Budget documents released today by the government say: "This will help to control house price inflation and to support UK residents to get onto and move up the housing ladder.
"The money raised from the surcharge will be used to help address rough sleeping."
Calculations published alongside the policy suggest that officials expect the measure to raise £250m to the Treasury's coffers during 2020/21, but that the government will lose £355m in revenues the following year, possibly as a result of lower transaction numbers.
But in 2022/23 the government expects to raise £35m followed by £105m and £105m each for 2023/24 and 2024/25.
There was a mixed reaction to the policy from industry commentators.
Just Mortgages national operations director John Phillips says: "A surcharge for foreign buyers of residential property is something I have argued in favour of for a long time, so it would be churlish for me to criticise it.
"But what is needed alongside that is a reduction in stamp duty elsewhere.
"As the Institute for Fiscal Studies has said, stamp duty is a tax on transactions, pure and simple, which freezes up the market and means people don't get to live in homes that meet their needs.
"This Budget is being delivered in unexpected and extraordinary circumstances so it is understandable that the chancellor may not see this as a priority.
"I hope that he will revisit the issue once Covid-19 is under control, in line with the promises previously made by the Prime Minister."
Knight Frank head of London residential research Tom Bill says: "The introduction of a surcharge for overseas buyers will bring the UK into line with many other global property markets.
"Attempts to ease affordability pressures in the wider housing market should be welcomed, although the new measure will need to be monitored carefully to ensure there are no unintended consequences, including for the forward-funding of new-build developments.
"Furthermore, a wider re-think of stamp duty rates is still needed to increase housing market liquidity and maximise any stimulus the government plans to provide to the UK economy."
https://www.expat-mortgages.co.uk/wp-content/uploads/2017/08/fav.png
340
340
Steve Grant
https://www.expat-mortgages.co.uk/wp-content/uploads/2017/08/logo2.png
Steve Grant
2020-03-19 10:54:55
2020-03-19 10:54:57
Expats face a 2% Stamp duty hike – April 2021