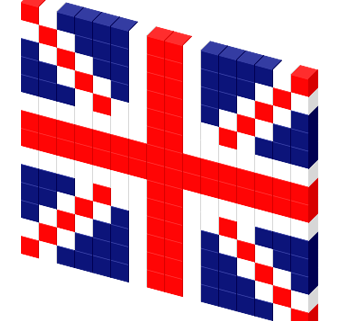 The average interest rate for two-year and five-year fixed rate mortgages has dropped to the lowest level since records began in 2007.
Why are mortgage interest rates dropping?
The Bank of England has made two emergency cuts to the base rate (the bank's set interest rate for lending to other banks) in response to the coronavirus pandemic.
These have reduced the base rate to a record low of 0.1%.
This fall in the official cost of borrowing has impacted swap rates (when two different parties swap interest rates), upon which fixed-rate mortgage deals are based.
Lenders have passed on the reduction in their own costs to borrowers.
Despite being able to make mortgage deals cheaper, banks and building societies have had to review the level of risk they take in lending.
This is due to the impact the virus is having on the UK's economy.
As a result, many lenders have reduced the number of products they offer those borrowing a high proportion of their property's value. In other words, those who need a mortgage with a high loan-to-value (LTV).
Is it a good time to re-mortgage?
The record-breaking fall in average fixed-rate deals makes it a great time to re-mortgage Especially if your current mortgage deal is coming to an end.
This is the same for those sitting on their lender's standard variable rate (SVR).
The typical interest rate charged on an SVR is around 4.5%.
This means that expat homeowners could save more than £2000 a year if they switch to an average two-year fixed rate deal, based on a £200,000 mortgage.
Need assistance?
Our professional independent advisers are used to dealing with all types mortgages, they have vast experience in the expat mortgage market.
https://www.expat-mortgages.co.uk/wp-content/uploads/2017/08/fav.png
340
340
Steve Grant
https://www.expat-mortgages.co.uk/wp-content/uploads/2017/08/logo2.png
Steve Grant
2020-05-22 10:28:18
2020-05-22 10:28:18
Expats interest rates are down