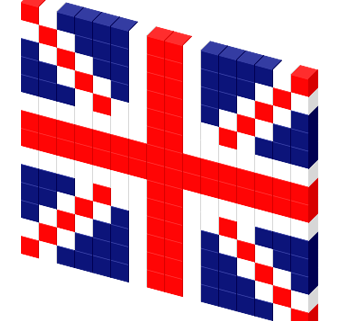 The Bank of England's monetary policy committee has voted unanimously to keep the base rate at 0.75%.
The rate has now been at this level for nearly a year, having been raised from 0.50% on 2 August 2018. The minutes reveal that the MPC has cut UK growth expectations for 2019 from 1.5% to 1.3%, and for 2020, from 1.6% to 1.3%. The MPC also believes that a no-deal Brexit would result in the sterling falling lower than its current levels along with CPI inflation increases and GBP growth slowing down.
Noting that core CPI inflation came in at 1.8% in June, the minutes add that if a "smooth" Brexit occurs and there is some global growth recovery, the committee "judges that increases in interest rates, at a gradual pace and to a limited extent, would be appropriate to return inflation sustainably to the 2% target."
It adds that sterling would also rise in this situation.
In the accompanying inflation report for August, the bank revised several targets upwards for Q3 2019 – Q1 2020, namely that: expected mortgage approvals for house purchases was changed from 60,000 per month to 65,000 per month, the prediction that the UK house price index would fall by 1.25% in 2019 changed to rising by "just over" 2% in the year to Q1 2020, and that housing investment would fall by 0.50% per quarter would now fall by 0.25% per quarter.
Facts are we might have a new prime minister but the fundamentals in the UK remain the same, so this wait and see approach makes sense. The country is experiencing enough uncertainty and drama, with Boris Johnson reaffirming the threat of a hard Brexit, and the potential of a general election in the coming months.
The real worry is the strength of the pound, which has now reached a 31-month low. Regardless of the Bank of England's actions, there will still be a downward pressure on sterling. A lower pound rate will benefit UK exporters, but will also raise the consumer price for imported items such as food and fuel. And since the UK is a net-importer, the poor exchange rate is going to be felt across the board.
Expat mortgages
As an expat if you are looking for a new or re-mortgage please do make contact and one of our fully independent advisers will be happy to assist.
https://www.expat-mortgages.co.uk/wp-content/uploads/2017/08/fav.png
340
340
Steve Grant
https://www.expat-mortgages.co.uk/wp-content/uploads/2017/08/logo2.png
Steve Grant
2019-08-25 20:38:26
2019-08-25 20:38:28
Interest rates are held, good news for Expats